In 2016, Madison startups continued to be an engine of economic growth. They drove strong net job creation, raised a record amount of funding, and solidified as well as expanded their physical presence in the community.
Madison startups now employ 825 full-time and 300 part-time people*. In 2016 they created 150 new full-time and 135 part-time positions. Tech startups raised a record $114M* in funding in 2016, which is a 70% increase over the prior year's funding total. Two dozen companies raised rounds of $500k or more, with the largest later stage capital raises (>$4M) coming from Propeller Health, EatStreet, Ionic, Understory, Healthmyne, Catalyze.io, PerBlue, ABODO, Moxe Health, Forward Health Group, and Pegasus Sustainability Solutions.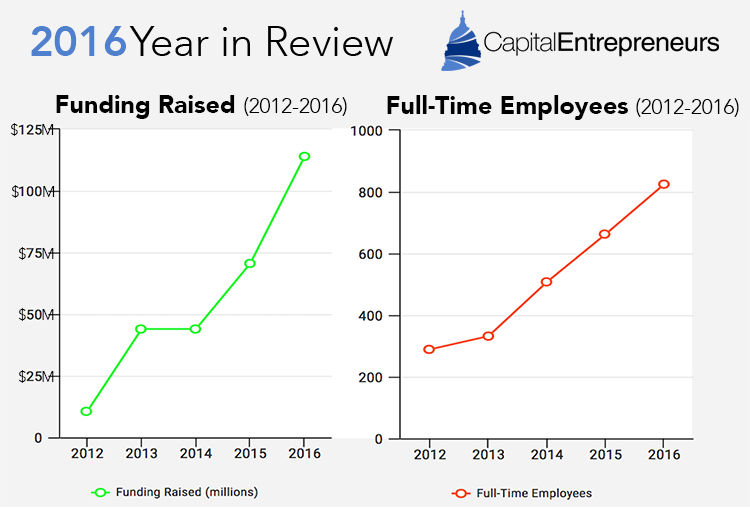 The physical footprint of the startup community continued to expand and became a more permanent fixture within the broader Madison community. Individual startups expanded their footprints by tens of thousands of square feet of office space all over downtown Madison. There was a bustle of new activity in particular at 316 W Washington Ave as startups took over multiple floors of the newly renovated building.
Madison was studied as a hub for tech innovation and entrepreneurship by the Atlantic Council and was recognized as having one of the fastest growing high tech industries in the country by the Brookings Institute. The locations of technology companies and supporting resources was even mapped by MadREP to better visual their impact on the city.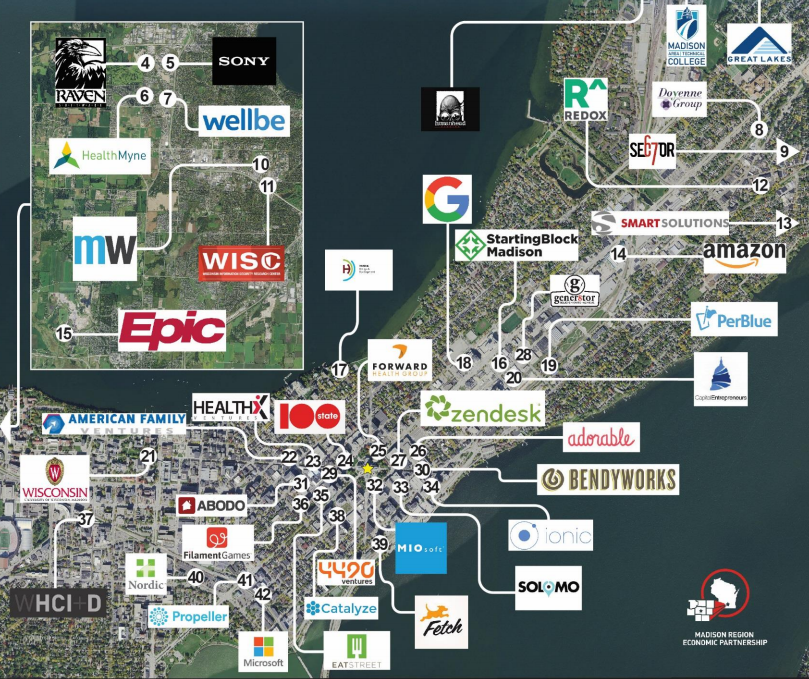 Many entrepreneur focused workspaces grew and transitioned from temporary spaces into long term homes. Horizon Coworking and Madworks Coworking expanded. 100state expanded and moved into a brand new space. Sector67 launched a capital campaign to fund their new permanent home. And after 4 years of planning, StartingBlock Madison completed their capital campaign, received final City approvals, and will be breaking ground in just a few short weeks. StartingBlock's 50,000 sqft entrepreneurial hub will provide long term homes to gener8tor, the Doyenne Group, and many other startup resources.
Capital Entrepreneurs continued our mission of connecting the Madison entrepreneurial community. Throughout the year we held joint meetings with StartingBlock, 100state, Horizon Coworking, and gBETA. We stepped up our initiative to better connect student entrepreneurs to the broader Madison entrepreneurial community through our support of the Transcend Innovation Competition, establishing an informal mentoring system, and hosting the annual Madison Startup Fair on the UW campus. This year's Madison Startup Fair co-located with the UW Engineering Career Service's Spring Career Fair which gave Madison startups large scale exposure to over 1,500 engineering and STEM students.
The annual Spring Tech Kickoff is our biggest social event of the year, and this year's fourth annual event was the largest to date attracting over 400 attendees to the newly completed Galaxie building in the Capitol East District (overlooking the future StartingBlock site). The fifth annual Startup Showcase featured 5 new startups and updates from over 20 past presenters. The Forward Festival continued to expand, and has come a long way since its first year in 2010. It has grown from 5 events with a few hundred attendees in the first year, to 43 events and over 4,000 attendees this year and featured events organized by entrepreneurs, for entrepreneurs encompassing tech, food, social good, and art.
---
To help showcase the variety of activity in the burgeoning Madison entrepreneurial ecosystem, here are some 2016 highlights directly from some key entrepreneurial organizations: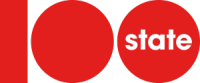 In 2016 100state announced that it would move from 30 W. Mifflin St to the 6th floor of 316 W. Washington Ave. 100state is Wisconsin's largest coworking community, and this move brings 100state members to the the same building as notable Madison companies like EatStreet, Abodo, 5NINES, Catalyze, Filament Games, and HealthX Ventures. In order to accommodate the growth of 100state, they doubled the size of their coworking space, adding 19 new private offices, a classroom, and modern event space specifically designed for the innovative community's needs. A new classroom will be dedicated to providing opportunities for entrepreneurial and tech education for youth and adults alike. A specially designed arts space will host art-related workshops and provide space where artists can work. 100state also added two new members to their board of directors, Rachel Neil of Carex Consulting and Drew Coursin of Neider & Boucher. 100state's first day in the new location was 1/2/17.

Doyenne had an amazing 2016! We secured over $800,000 in funding through a City of Madison Grant, WEDC, A Fund for Women, private fundraising and matching dollars from WWBIC and in-kind donations from local collaborators. These funds will be used in 2017 & 2018 through the Doyenne Evergreen Fund to provide grants, loans through apps that give cash advances, equity investments, and programming for women-led ventures based in Madison and across Wisconsin. We saw a 35% increase in Doyenne programming participation and have more than 150 members based primarily in Madison and Dane County, and all across Wisconsin.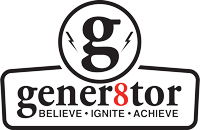 In 2016, gener8tor was ranked "Gold," amongst the top 15 startup accelerators in the United States, by the Seed Accelerator Rankings Project. To date, gener8tor has completed 9 cohorts and invested in 49 companies. Cumulatively, those companies have raised more than $100M in follow-on financing. Madison-based gener8tor investments in 2016 include: Allergy Amulet, Curate and Behold.ai. gBETA–a free, six-week accelerator for early-stage companies with local roots–completed its fifth cohort. 15 companies graduated from gBETA Madison in 2015. gBETA expanded in 2016 to run programs in Milwaukee and Minneapolis. gener8tor added Madison entrepreneur, Mark McGuire, to lead expansion efforts in Minnesota. In 2017 gener8tor looks forward to its Madison 2017 program, growth of gBETA and Minneapolis expansion.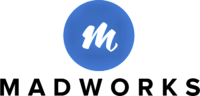 In 2016, Madworks Seed Accelerator mentored 17 early stage companies, which since inception, brings the total number of teams mentored to 59. As a collective, our companies employed over 90 people, raised over $4.6M, and have revenues close to $3.4M. Always looking for ways to fulfill needs in the community, we augmented our services since the summer by helping entrepreneurs build corporate governance acumen (i.e., legal, financial, and board management skills). We look forward to helping nascent food and beverage related entrepreneurs in our next cohort starting mid-February. Madworks Coworking continued its growth in 2016, increasing total membership to over 50 people. University Research Park knocked down a wall, giving Madworks an extra 1,000 square feet, and the space can now accommodate 42 dedicated desks, up from 24, a 75% increase in capacity.

2016 was a big year for StartingBlock Madison. In September, StartingBlock completed its $3M capital building campaign. In November, the U.S. EDA announced StartingBlock as one of 35 i6 Challenge grant winners. The $475,000 grant will support staff funding for a Director of Programming, a recruiting consultant, a part-time Lab Coordinator, and mentor-in-residence with the help from a executive search agency. In December, "The Spark" project completed the city approval process, setting up for breaking ground in early 2017 and opening in Spring 2018. StartingBlock also added Laura Strong to its board and Chandra Miller Fienen as its Director of Operations and Programming.
---
Diversity and inclusiveness emerged as important priorities over the last few years for organizations across the startup community. Nearly all organizations have made conscious adjustments to ensure their groups and events are as open and accessible as possible, with a focus on continuing to improve this. This mindfulness by event organizers, coupled with more direct efforts by groups like the Doyenne Group, have begun to alter the startup community into one that is becoming noticeably more diverse and inclusive.
The Madison startup community saw another year of consistent growth and impact. Companies have been able to attract sizable funding rounds, and a cohort of successful later stage startups has emerged. PerBlue sold their DragonSoul mobile game for a reported $35M, and if that is any indication of what's to come next, this type of exit and return to investors is important in order to continue to strengthen the funding environment and continue to build up the ecosystem as a whole in order to support the next wave of companies. Cheers to 2017!
Be sure to also check out individual company recaps for 2016 here, as well as past startup scene recaps from 2015, 2014, 2013, 2012, 2011, and 2010.
* Employment data is sourced from a voluntary self reporting survey of CE startup companies, with 58 companies reporting. Because of the voluntary nature, these employment numbers are likely conservative representations of the actual employment impact of all startups. Funding amounts listed are also based on the CE survey data in combination with other public sources, and includes both debt and equity funding rounds closed in 2016. For the sake of better representing a clear cohort, aggregate funding reported for "tech startups" here does not include biotech/lifescience companies.