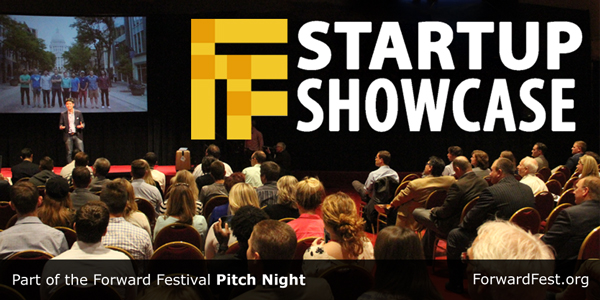 The fourth annual Forward Festival Startup Showcase is almost here! The Startup Showcase features an evening of startup pitches from 5 of Madison's most compelling emerging companies, as well as update pitches from 20 companies that presented in prior years. The Startup Showcase is a high energy stage that celebrates and showcases what's next (and what is going on now) in Madison's startup ecosystem.
The Startup Showcase will kick off at 4 pm on Tuesday, August 23rd at the Monona Terrace, and is part of Pitch Night. Pitch Night includes the Startup Showcase (4pm), neXXpo (5pm), and Pressure Chamber (7pm) plus complimentary appetizers and beverages!
Pitch Night is included with Forward Technology Conference registrations and the Forward Pass. You can also purchase Pitch Night only tickets for $30 here.

Our line up of new presenters for the 2016 Startup Showcase:
The Forward Festival Startup Showcase is presented by Capital Entrepreneurs and Accelerate Madison.