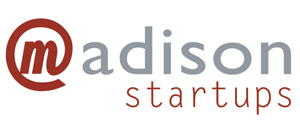 We hit our one-year-in-business mark in October, and we've come a long ways in terms of providing news on the startup scene in Madison.
Part of what makes us tick is keeping in tune with the entrepreneurial ecosystem in Madison. This year, we built relationships with groups such as Capital Entrepreneurs, the Center for Technology Commercialization, the Greater Madison Chamber of Commerce, gener8tor and many more. We also garnered support from companies such as American Family Insurance and MG&E, for which we are truly grateful.
Madison Startups was the first media outlet to report on stories like StartingBlock Madison, UW's D2P program, WARF's Entrepreneurons and UpStart programs and new social media platform Nextt's launch. Our Twitter account is now followed by other media outlets and reporters, adding to our credibility.
We also attended as many events as we could, including the Madison Startup Fair, gener8tor's winter launch, the groundbreaking for FEED Kitchens, the Wisconsin Entrepreneurs' Conference, Horizon Coworking's grand opening, Forward Technology Festival and many more.
As our way of giving back to the community, we worked all summer with various stakeholders to launch Madworks Coworking at University Research Park. Our editor-in-chief also moderated Madworks' first event, which featured an interview with entrepreneur Jignesh Patel (who sold his company to Twitter).
We enjoyed meeting many of Madison's hardworking, ever-optimistic and energetic entrepreneurs, and we hope to continue covering their companies, products and services in 2014. We also hope to add a startup events calendar, a jobs board and enhance our startups database.