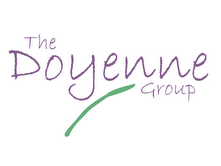 The Doyenne Group is organizing a 2 day Design-A-Thon event to take place on February 9-10 at HotelRED in Madison. The Design-a-thon is an event where women can explore and have fun with the entrepreneurial process. Women will register in advance, propose ideas, work in teams to explore/build the idea for 24 hours, and then pitch the idea to a panel of judges for feedback.
You may register by going to http://designathonmadison.eventbrite.com
Meals, snacks, and beverages will be provided during the event and Discounted HotelRED room rates are available. The Doyenne Group is part of the Capital Entrepreneurs network and is a networking/mentoring group for women entrepreneurs. They provide support for women as they develop themselves as entrepreneurs, found and build their ventures, and help women become more fully engaged in the broader entrepreneurial community.