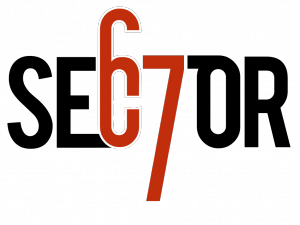 Sector67 traveled to NYC for the 2013 Maker Faire to participate in the final Powerwheel Racing Series race of the season. Though they are called the world series, the participants were a motley crew of hackerspaces from mostly the midwest and east coast. Taking place over two days, the event had 3 sprint races the first day of 25 laps each, and the second day was a 75 minute endurance race, where teams must change drivers every 15 minutes and the goal is to keep the car running as long as possible.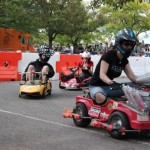 Sector67 brought two cars; the Fauxrarri, which has won every race it's been in, and a new entrant, the Lamebourghini, which was built the night before and checked onto a plane to make it to NYC. Getting Lamebourghini running was a challenge, and involved scavenging parts from bicycles and friendly other teams, but ultimately it was able to run two races. Fauxrarri, driven primarily by Karen Corbeill, won every race handily.
In the end, good fun was had by all.
Thanks to Sector67's Bob Baddeley for recapping the event.